Our Vision and Mission
'To ensure a safe, supportive, encouraging environment in which we grow our confidence, public speaking and leadership skills. Securing success in our professional lives, while having fun'

LPS Club Founders, 2013
'We empower individuals to become more effective communicators and leaders'

Toastmasters International Mission Statement
There is one thing that all the great public speakers today have done. They've learned from all the great speakers of the past. Those recognised as having superb speaking skills like Bill Clinton and Barack Obama have all studied and learned how their predecessors conveyed their message to the public. While very few of us are lucky enough have been born with a natural talent to speak in public without some fear or to have the resources of a President, there is a solution.
As one of the leading public speaking clubs, London Public Speakers can quickly help you to improve your public speaking skills and increase your self-confidence with a practical peer to peer learning approach. We provide a fun and friendly learn-by-doing environment that enables you to develop your skills in a comfortable, supportive environment.
Our meetings are suitable for everyone, no matter what your experience. Whether the very thought of speaking in public fills you with fear, or if you love standing up to speak in front of a crowd, you will learn something new by attending our meetings.
---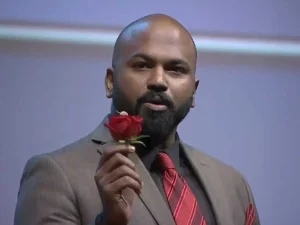 "I See Something In You, But I Don't Know What It Is."

— Dananjaya Hettiarachchi, 2014 World Champion of Public Speaking
---